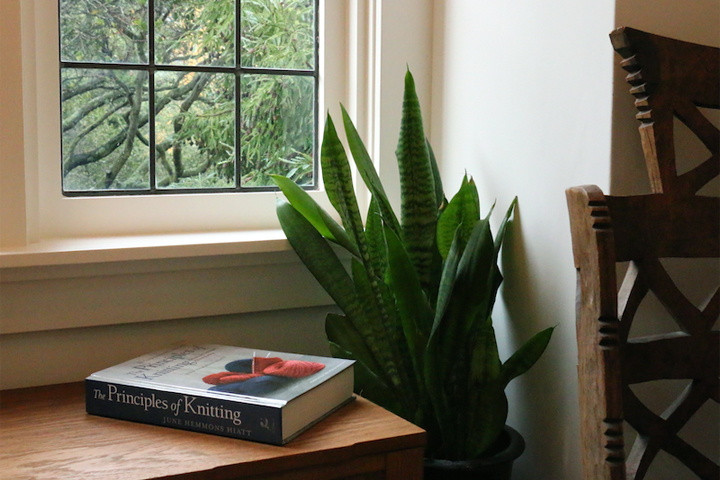 Hello! Welcome to Studio PoK, home of The Principles of Knitting.
I look forward to having this website so I can communicate with everyone who is interested in my book.
To begin, there is a section called The Book, where I answer some of the questions people have asked about The Principles of Knitting — how I came to write it, how I went about it, and what it took to get it published. Also included there is an Errata page; so far it is quite short and I hope it remains that way.
You will find signed copies of The Principles of Knitting for sale in in the Store, as well as signed bookplates for those of you who already have a copy.
We also have a beautiful new knitting belt for sale. If you are not familiar with the wonderful  knitting method this device is used for, click on Knitting Belts in the menu and go to the pages where you will find background material and instructions for how to work with one.
In the near future, I plan to start a section on Tips & Techniques where I can discuss some of the material in the book, add new techniques, and offer video instructions.
This is a new venture and I expect the website to grow over time,  I hope you will visit often to see what is new.
June Hemmons Hiatt